On March 24, 2021, during the meeting of the IOM RAS Academic Council, Viacheslav M. Rybakov, doctor of historical sciences and leading researcher at the IOM RAS, received the award "For outstanding scientific results in the area of science and technology" from the government of Saint Petersburg.
Dr. V. M. Rybakov was nominated for the S. F. Oldenburg prize for philological research in 2020, but the annual award ceremony at the Governor's residence on City Day (May 27) was cancelled due to pandemic restrictions. As the epidemiological situation improved, the chairperson of the Science and Higher Education Committee A. S. Maksimov proposed to visit the Institute and present the award to the laureate.
The ceremony took place in the Green Hall of the IOM RAS. A. S. Maksimov welcomed Dr. V. M. Rybakov, read the congratulatory message from the Governor of Saint Petersburg A. D. Beglov, and granted the medal and the diploma.
Dr. V. M. Rybakov presented on the topic of "A Chinese version of the 'eye for an eye' principle" [Китайская версия принципа "око за око"]. Colleagues kindly congratulated the laureate and wished him continued success.
PHOTOS
A. S. Maksimov presents the award to Dr. V. M. Rybakov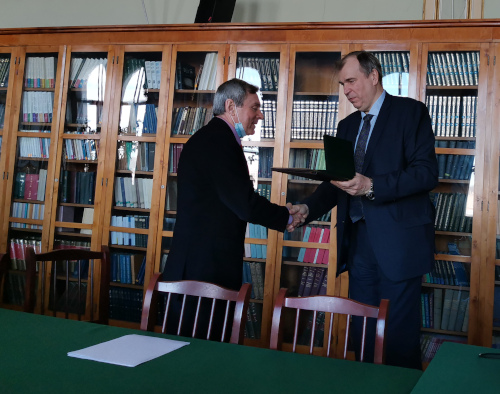 Dr. V. M. Rybakov gives a talk on "A Chinese version of the 'eye for an eye' principle"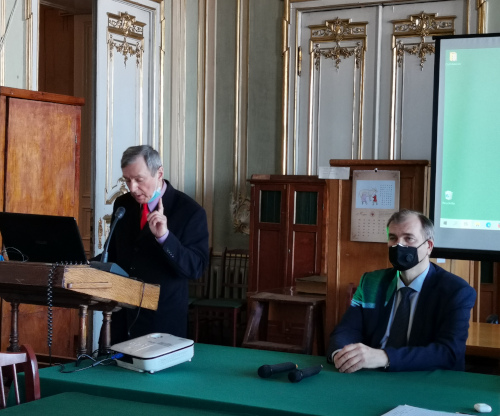 The congratulatory letter from the Governor of Saint Petersburg A. D. Beglov
The S. F. Oldenburg medal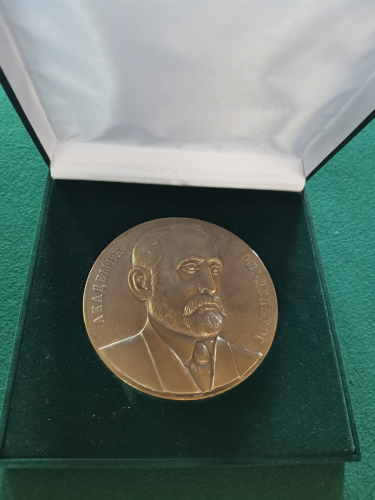 Photos taken by E. V. Tanonova