| | | |
| --- | --- | --- |
| Dr. S.B. Pevzner has died | | |
08/12/2016
Dr. Serguei B. Pevzner (1924–2016), a preeminent scholar, great expert in Arabic manuscript culture, died at the age of 92.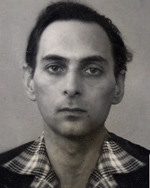 He contributed much to many fields of Arabic and Islam studies but his major research interests were in the history and culture of medieval Middle East and Islamic history texts. Dr. S. Pevzner published more than 70 papers on various aspects of the history and culture of the Middle East.
The administration and researchers of the Institute of Oriental Manuscripts, RAS, bewail his death.
Last Updated ( 09/12/2016 )