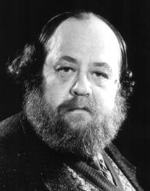 Born on August, 22, 1956 in Ordzhonikidze (Vladikavkaz).

1973-1978 – student of Leningrad State University, the Department of Asian and African Studies, Department of the Chinese Philology.

1978-1981 – postgraduate student of the Museum of History of Religions and Atheism.

1981-1984 – Researcher at the same Museum.

1984-1994 – Researcher at the Institute of Oriental Studies of Russian Academy of Sciences, Leningrad/St. Petersburg branch.

1985 – Candidate of Sciences (equiv. to Ph.D.) with the thesis entitled Ge Hong's "Baopu-zi" as Historical and Ethnological Source.

1994 – Doctor of Philosophy (equiv. to Habilitation) with the thesis entitled Daoism. An Essay of Historico-religious Description.

From 1994 – Associate Professor (from 1996 – Professor) of the Faculty of Philosophy of St. Petersburg State University. 1998 – temporary Head of the Department of Religious Studies of the same Faculty.

1999 – Departament of Oriental Philosophy and Cultural Studies (Faculty of Philosophy) - Chair.

Participation in Conferences:

1990 – International Conference dedicated to the 95th anniversary of Feng Youlan (Beijing, China)

1993 – 34th International Congress, Asian and North African Studies (Hong Kong)

1994 Pensee chinoises et philosophie (Paris, France)

1997 World Congress on Jewish Studies (Jerusalem, Israel)

1998 The 8th International Conference on the History of Science in China (Berlin, Germany)

1999 – Second Academic Conference on Xuanzang studies (Tongchuan, China)

2000 – Mutual Images of Japan and Russia on the level of Mass Consciousness – Visual Media as Image Makers (Hiroshima, Japan)

Died on July, 12, 2003 in St.-Petersburg.

Check also the personal page of E.Tortchinov.

Publications

[1993]

Буддизм в переводах. Выпуск 2 / Перевод Е.А.Торчинова, М.Е.Ермакова, В.И.Рудого, Е.П.Островской, Е.А.Островской-младшей, Т.В.Ермаковой, О.С.Сорокиной, К.Ю.Солонина, А.М.Кабанова, А.С.Мартынова, И.С.Гуревич, К.В.Алексеева, В.Л.Успенского, В.Ю.Климова, Е.А.Западовой. Редактор-составитель Е.А.Торчинов. СПб.: «Андреев и сыновья», 1993.

[1992]

Буддизм в переводах. Выпуск 1 / Перевод Е.А.Торчинова, М.Е.Ермакова, Р.Н.Крапивиной, И.С.Гуревич, О.С.Сорокиной, К.Ю.Солонина, А.М.Кабанова, А.В.Гаврилова. Редактор-составитель Е.А.Торчинов. СПб.: «Андреев и сыновья», 1992.