The 6th Conference of Young Orientalists "China and Its Neighbours" was held on March 17-18, 2021 at the Institute of Oriental Manuscripts (jointly organized with the Faculty of Asian and African Studies, Saint Petersburg State University). Senior bachelor students and master-level students participated in this annual conference and presented their research on history, historiography, culture, literature, religion, ethnography, economics and politics of China and neighbouring countries from antiquity to the present day. Young orientalists from leading universities across Russia took part in the conference. In total, there were 107 presentations (71 in-person and 36 online). 43 participants were students of the Saint Petersburg State University, 9 came from other universities in Saint Petersburg. This year, representatives of 19 universities from different regions of Russia participated in the conference (Moscow, Novosibirsk, Vladivostok, Kazan, Volgograd, Ulan-Ude, Barnaul, Elista, Tomsk, Ussuriysk). Also, several participants were from universities in Uzbekistan and China.
On the first day, Dr. Irina F. Popova, Director of the IOM RAS and a corresponding member of the RAS, welcomed the participants and gave a lecture on the history of the Asiatic Museum. At the end of the first day, the conference participants took part in the master class led by L.I. Kriakina, chief conservator at the IOM RAS, and designed a traditional Chinese book with "butterfly binding". At the end of the second day, there was a guided tour of the Museum of the history of Oriental studies and the Department of Manuscripts.
Another report is available on the website of the Faculty of Asian and African Studies, Saint Petersburg State University.
Dr. T.A. Pang
PHOTOS
Opening of the conference in the Green Hall of the IOM RAS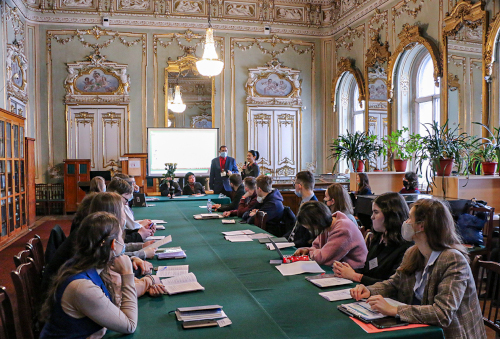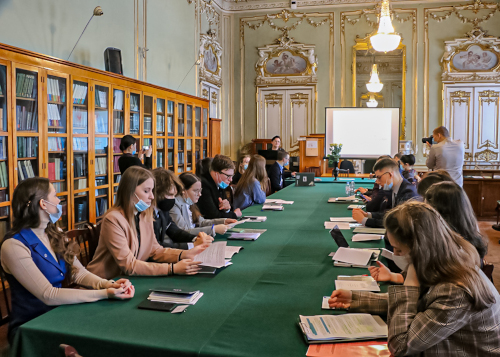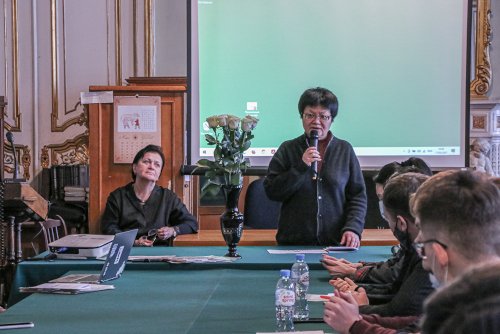 One of the sessions of the conference (room 146)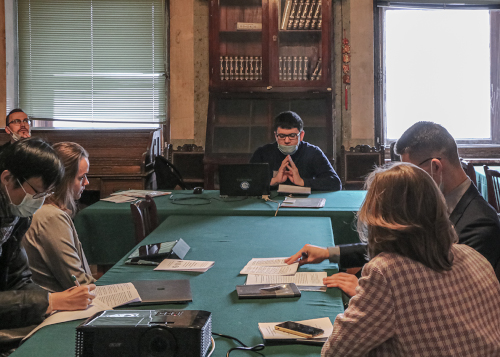 Photos taken by N. V. Zakharova