19/09/2020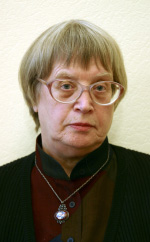 On September 15, 2020, ex-researcher of the Institute (1957-2013), Irina T. Kaneva died at the age of 85.
She contibuted much to many fields of Sumerian studies but her major research interest was Sumerian language grammar.
The administration and researchers of the Institute of Oriental Manuscripts, RAS, bewail her death.
The detailed information is available at the Russian version of the web site.
Last Updated ( 20/09/2020 )