On September 6-8, 2014, at the Princeton University the International Conference Prospects for the Study of Dunhuang Manuscripts: The Next 20 Years was held. It was organized by Prof. S. Teiser, the Director of the Program for South Asia, Princeton University, and co-organized by Prof. T. Takata, Kyoto University.
Numerous scholars from the USA, China, Japan, Russia, the UK, Canada took part in the conference. English and Chinese were the working languages. The conference consisted of 9 panels, apart from the Opening and Concluding Keynote Lectures. The full program is available as a *.PDF file, check also the special web site of the conference. The panels of the first two days were held at the Frist Campus Center, the those of the third one at the Jones Hall.
The IOM RAS was represented with its Director, Prof. Irina F. Popova who submitted her paper A Fragment of Political Treatise in Dunhuang School Manual, and moderated Panel 5, Networks and Comminication, and the Concluding Keynote Lecture, and Dr. A. Zorin who submitted his papet Fragments of Tibetan Texts Found at the Dunhuang Collection Kept at the IOM RAS: Eight Identified Fragments of Buddhist Canonical Texts.
On the last day of the conference, an excursion to the Mudd Library was organized by M. Heijdra, a Chinese bibliographer, who showed to the participants of the conference some of the most interesting Chinese (mostly), Tibetan and Turfan manuscripts and old printed books kept at the library.
PHOTOS
Frist Campus Center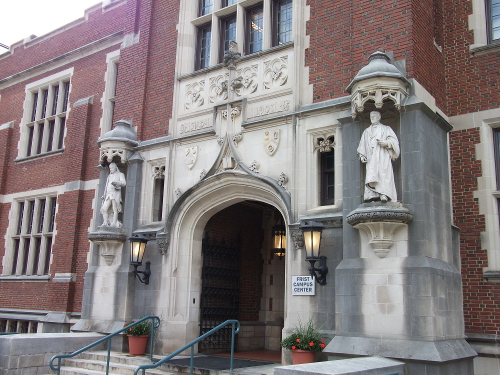 Prof. S. Teiser opens the conference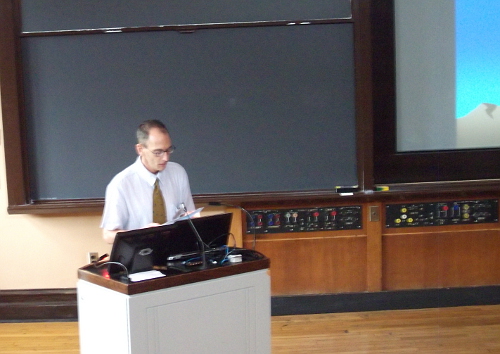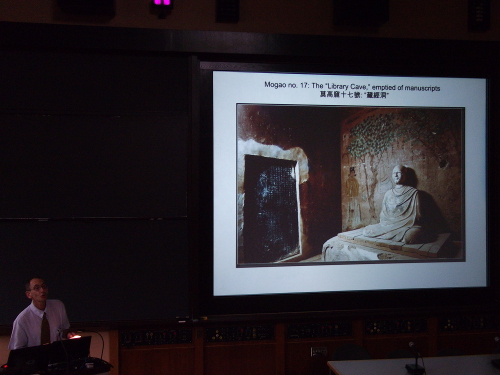 Prof. Hao Chunwen (Capital Normal University, Beijing) gives his speech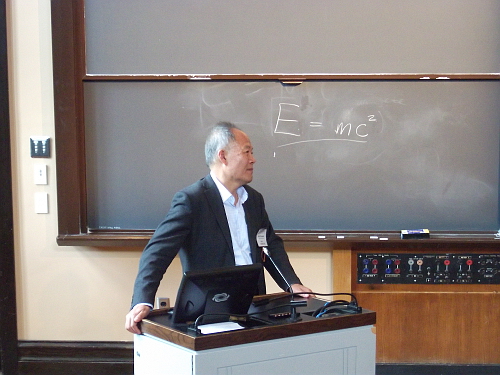 At Panel 1, Religious Interchange: the moderator Prof. V. Mair (University of Pennsylvania) with Prof. Yang Xiuqing (China Dunhuang Research Academy) who is going to present his paper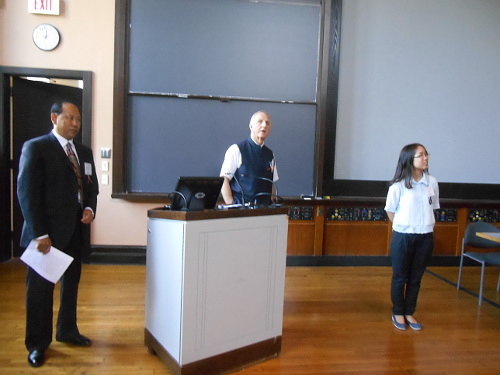 Prof. I. Galambos (University of Cambridge) submits his presentation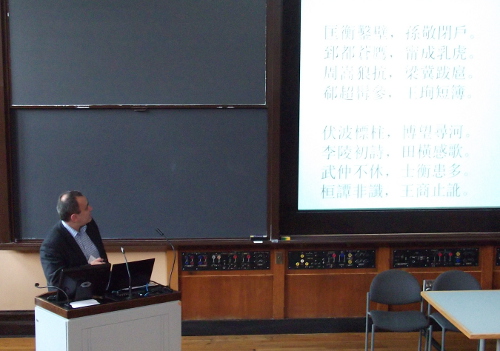 Prof. I. Popova, the IOM Director, submits her presentation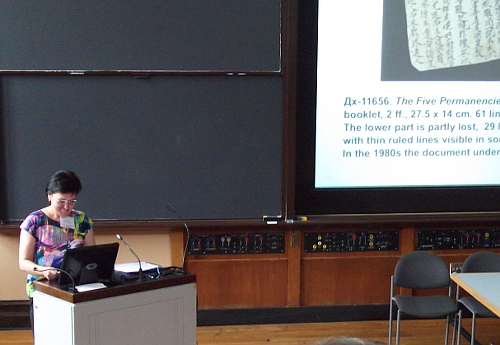 Prof. Takata Tokio (Kyoto University) submits his presentation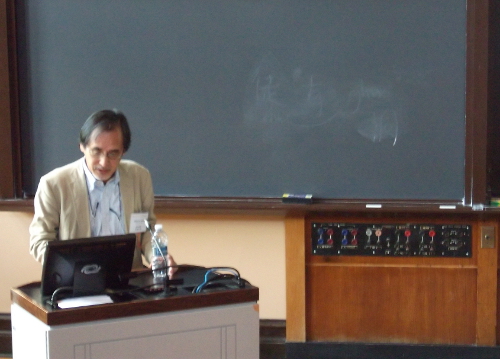 At Panel 5, Networks and Communication: the moderator Prof. I. Popova, at the table - Prof Zheng Binglin (Lanzhou University), Prof. T. Takata, Prof. V. Hansen (Yale University)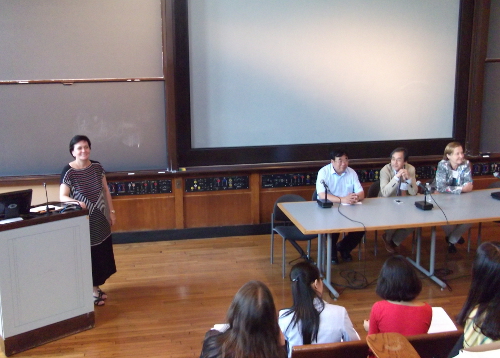 Prof. K. Iwao (Kobe City University of Foreign Studies) submits his presentation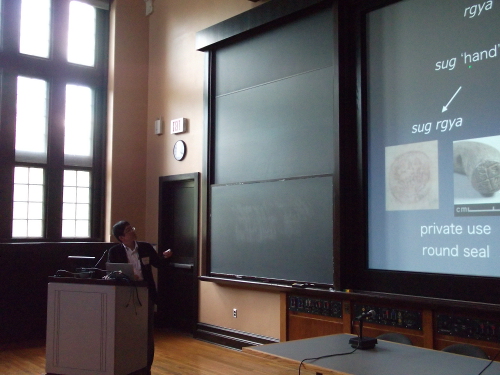 At Panel 7, Tibetan Manuscripts: the moderator Prof. T. Takata, at the table - Prof. K. Iwao, Dr. A. Zorin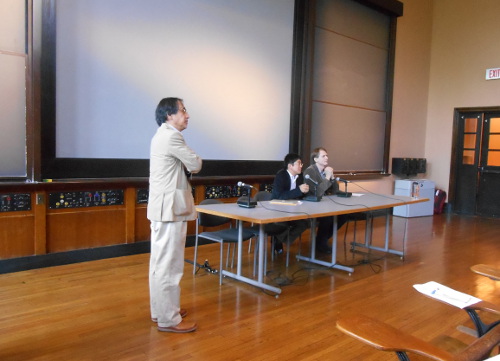 Jones Hall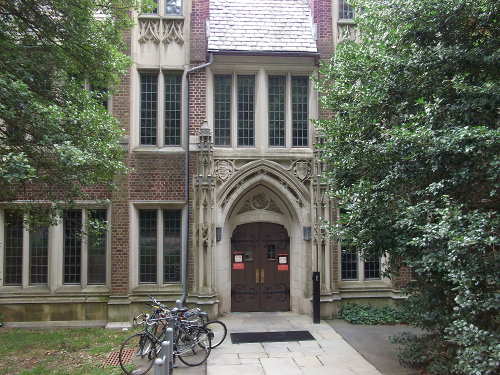 Prof. S. Teiser opens the third day of the conference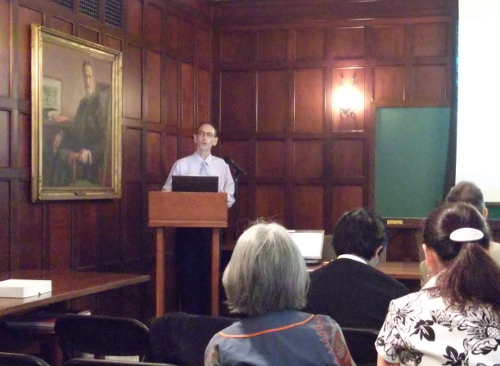 M. Heijdra runs the Rare Books Excursion at the Mudd Library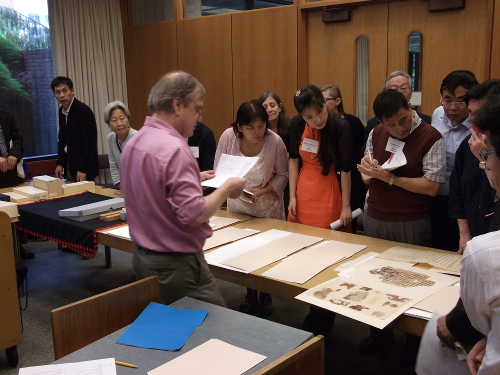 Text and photos by A. Zorin