On November 26-27, 2012, at the Institute of Oriental Studies Named After Abu Raihan Beruni of the Uzbekistan Academy of Sciences, Tashkent, the International Workshop Actual Issues of Cataloguing of Oriental Manuscripts, a part of the project Creation of an Electronic Catalogue of the Manuscript Fund of the Al-Biruni Institute of Oriental Studies, Academy of Sciences, Republic of Uzbekistan, supported by the Gerda Henkel Foundation, Düsseldorf, Germany, was held.
The Advisory Council of Scholars from Germany, Kazakhstan, Russia, the USA and France, consisting of eight respected experts in Arabic manuscripts, were informed about recent results of the project carried out by a group of Uzbek scholars headed by Dr Sanjar Gulomov. During the discussion that followed the account of Dr S. Gulomov the members of the Council put forward their questions and remarks on methodological and technical issues of the catalogue compilation, checked the data base already prepared and software used by the project team.
In the final statement by the Council, the work made during the last 2 years was highly appraised and considerable progress mentioned in respect of qualification of the team members, enlarging the scheme of description from 9 to 22 points thus supplying more information on contents of mss, and making search options more effective. Some recommendations were also formulated aimed at the intensification of efforts for the final stage of the catalogue compilation when much work on proofreading and preparation of a great number of illustrative materials is to be done.
The official program in Russian is available as a *.PDF file.
PHOTOS
The Inauguration of the Workshop. The Deputy Director of the Uzbekistan Academy of Sciences, Director of the Institute of Oriental Studies, Dr Bahrom Abduhalimov (center) delivers his speech, left - Dr Jürgen Paul, the representative of the Advisory Council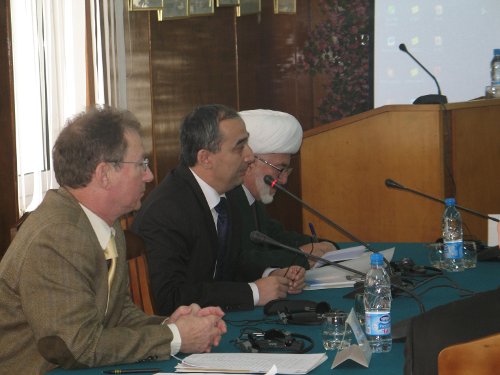 Members of the Advisory Council (left to right): Dr Hans Daiber (Germany), Dr Devin DeWeese (the USA), Dr Stanislav Prozorov (Russia), Dr Jeanine Dagyeli (Germany)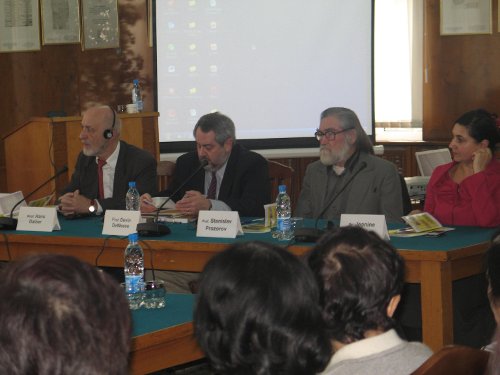 Members of the Advisory Council (right to left): Dr Ashirbek Muminov (Kazakhstan), Dr François Déroche (France), Dr Marie Efthymiou (France), the Head of the Project, Dr Sanjar Gulomov (Uzbekistan)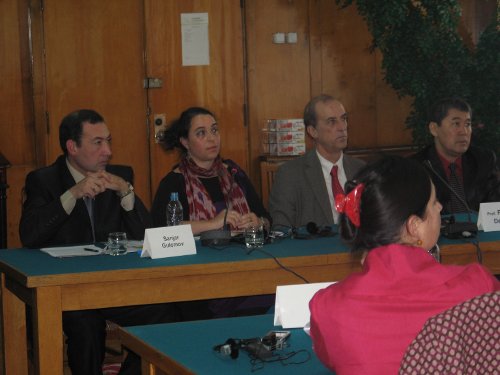 The Head of the Project, Dr Sanjar Gulomov delivers his account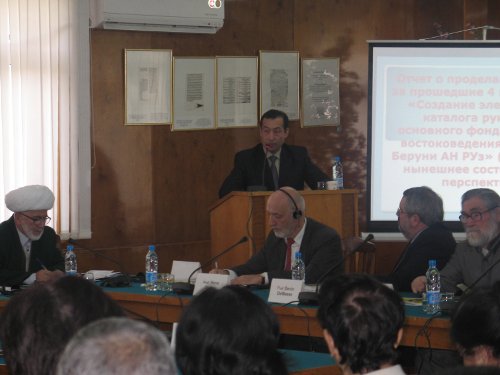 During the discussion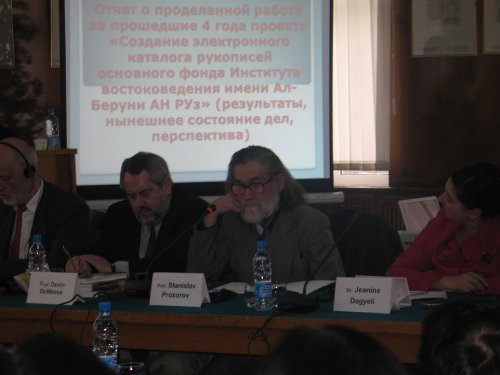 Members of the Advisory Council and the project team members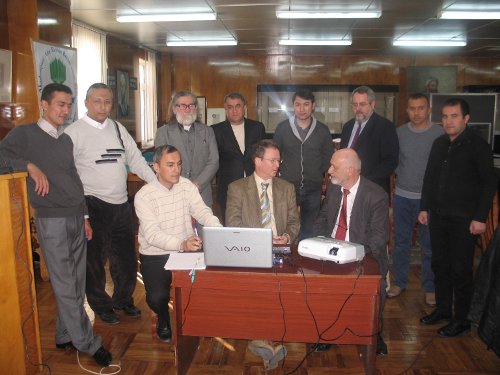 At the Workshop - the project team members and other researchers at the Institute of Oriental Studies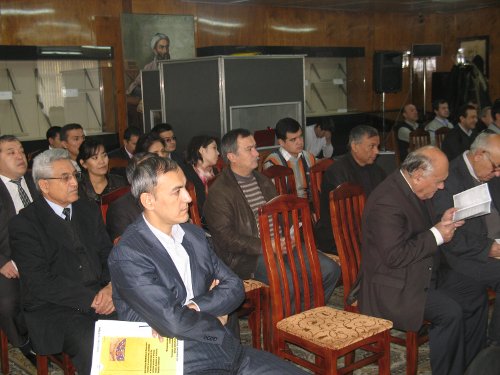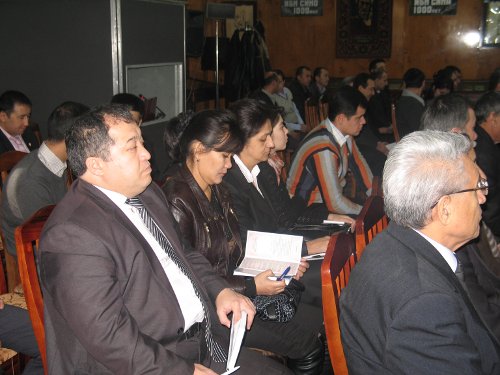 During the coffee breaks
Ashirbek Muminov (left) and Zahidulla Munavvarov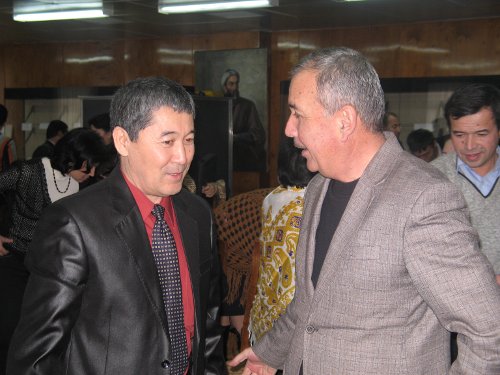 François Déroche (left) and Hans Daiber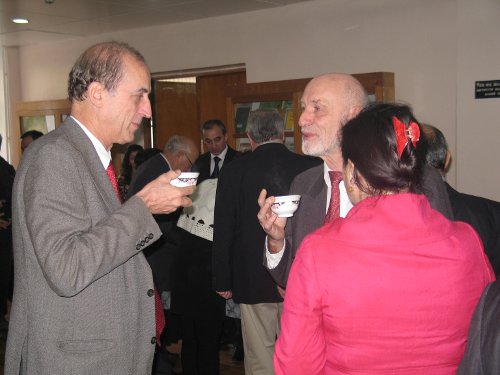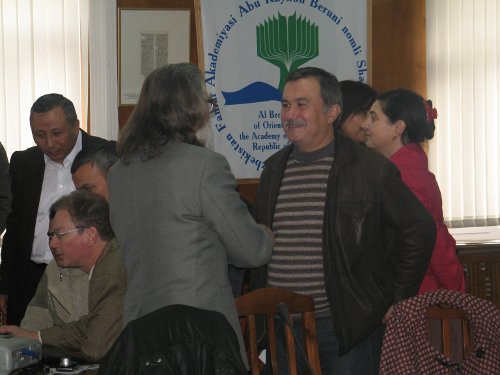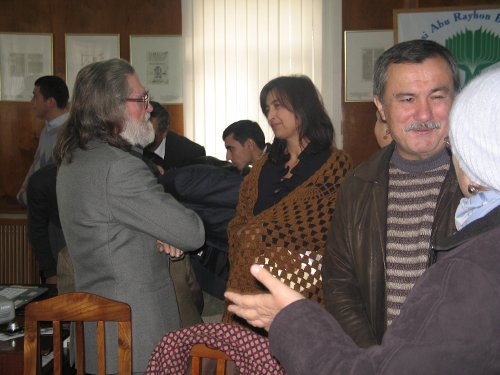 Devin DeWeese (center)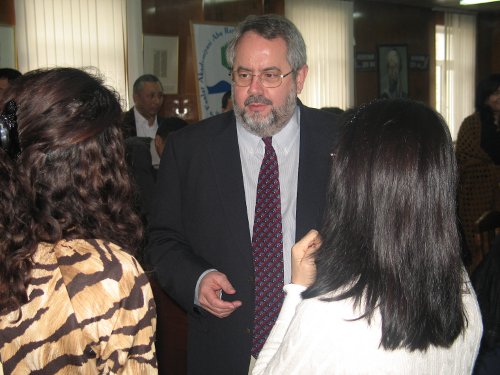 Bahrom Abduhalimov (right)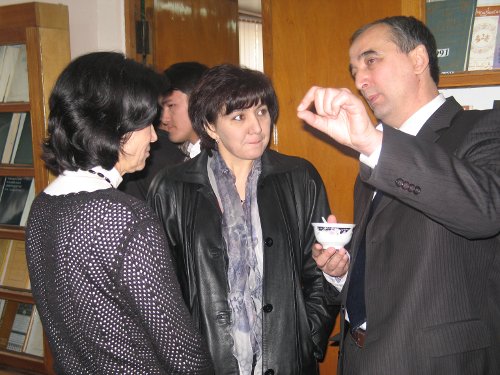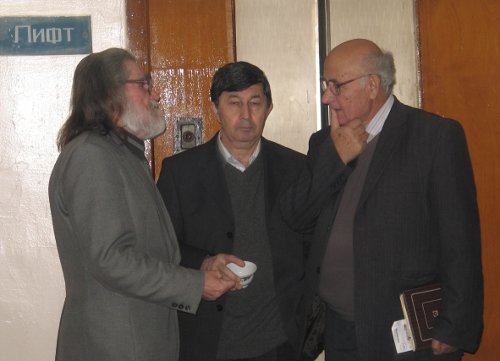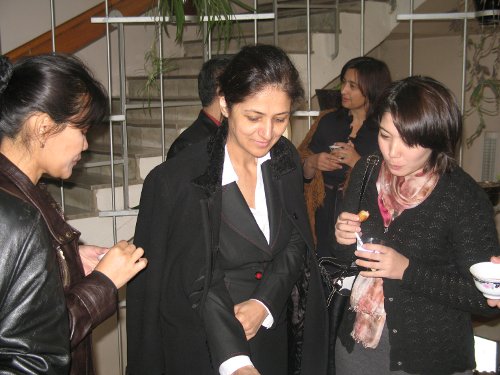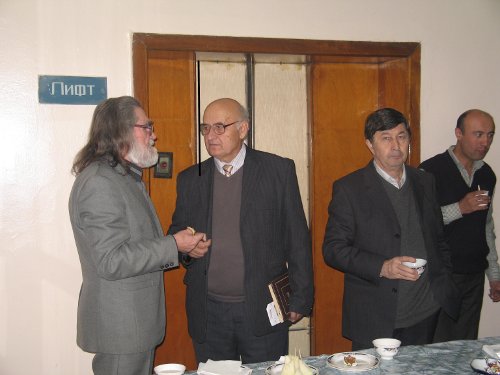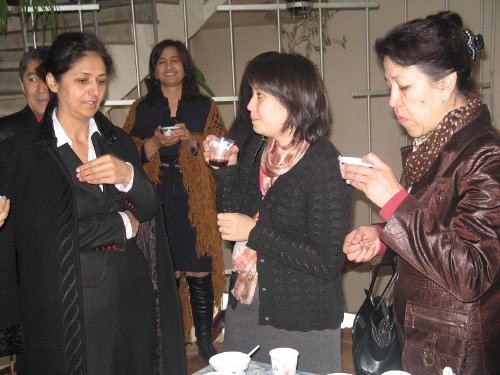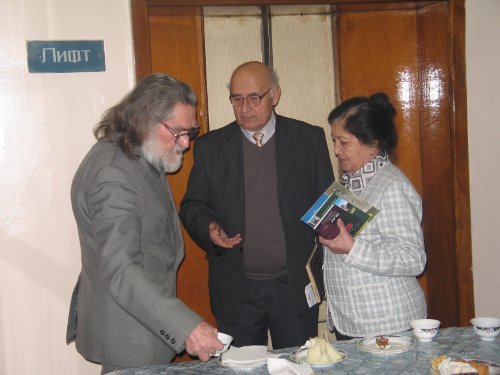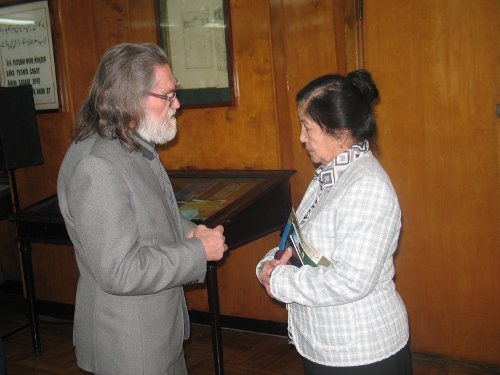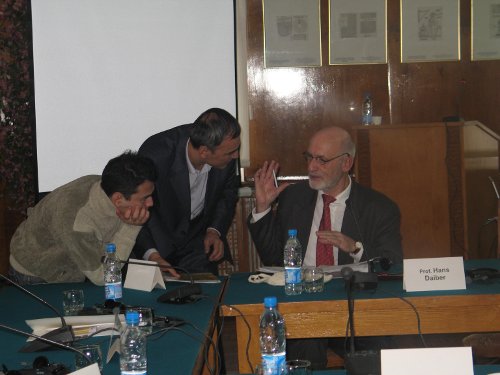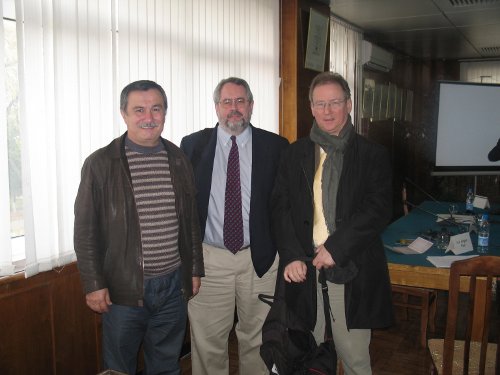 (left to right) Stanislav Prozorov, Nodirbek Abduhalatov (Ferghana, Uzbekistan), Аширбек Муминов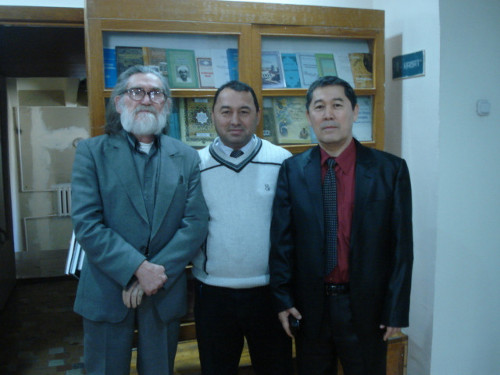 Texts and photos were submitted by S. Prozorov