On May 7-8, 2012, in Baku, the International Scholarly Symposium dedicated to the 90th Birthday of Academician Ziya Musa oğlu Bünyadovun, the Hero of the USSR, Historiography and Source Criticism of the Orient during Middle Ages was organized by the National Academy of Sciences of Azerbaijan, headed by its President Mahmud Kerimov.
Right before the inauguration of the seminar, the participants visited the Alley of Honor and put flowers at the monument of Z. Bünyadovun.
At the symposium, 115 scholars submitted their presentations. Apart from scholars from Azerbaijan, there were participants from Russia, Georgia, Uzbekistan, Kazakhstan, Iran, Turkey, Egypt, Netherlands, the USA. The delegation of guests from Dagestan was especially numerous. In the outcome document of the Seminar the common aspiration of Orientalist academics from the republics of the former USSR to revive and maintain scholarly contacts was stated.
The book of proceedings was published.
PHOTOS
The inauguration of the Symposium. The Grand Assembly Hall at the Building of the Presidium of the National Academy of Sciences of Azerbaijan. The Plenary Session. Dr Stanislav M. Prozorov delivers greetings from the IOM's administration and scholars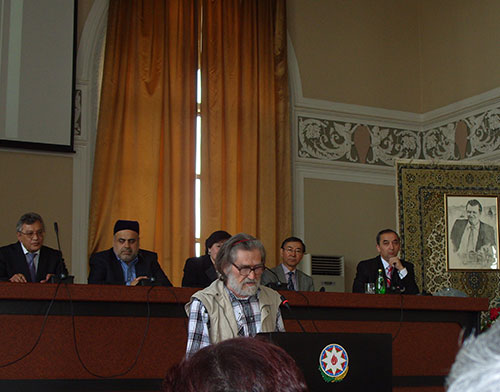 The Eastern Hall of the Museum of the History of Azerbaijan. Section 2: History and Practice of Islam in Caucasus and Central Asia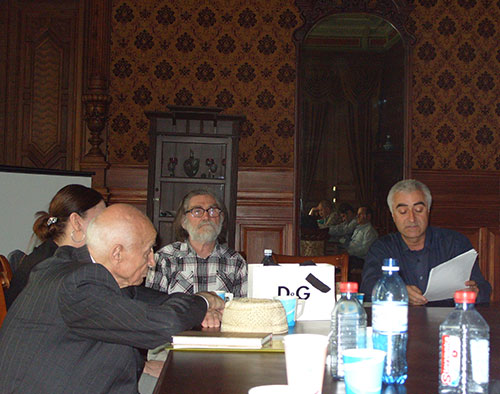 A group of participants of the Symposium from Tbilisi, St Petersburg, Baku and Makhachkala (left to right)
Cultural events
Participants of the Seminar at the Fire Temple, Ateshgah of Baku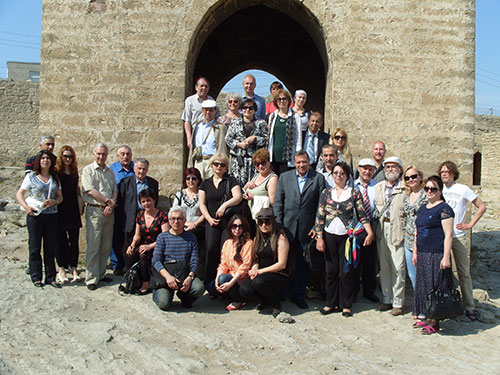 The architectural symbol of modern Baku. The Alley of Shekhids to the left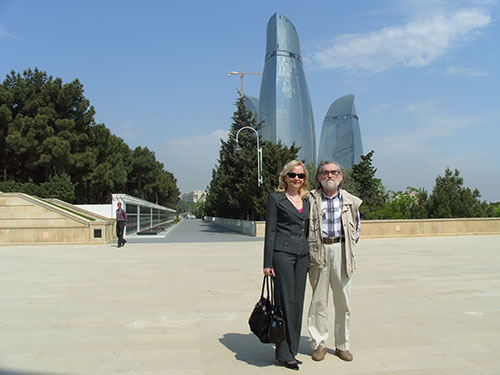 The Open Air Ethnographic Museum. The horse carriage of A. Nobel (from the private collection)