On April 8, 2009, the meeting of the Academic Council devoted to the 80th Anniversary of Dr Oleg G. Bolshakov's birthday was held.
Dr S.M.Prozorov, Dr V.A.Jakobson, Dr V.V.Polosin delivered their papers on the matter.
Moreover, the congratulations to the honored scholar were addressed by guests from other establishments such as Dr M.B.Piotrovsky (the Head of the State Hermitage), Dr V.S.Kuleshov, Dr A.A.Ivanov, Dr V.G.Shkoda (all from the State Hermitage), Dr M.A.Rodionov (the Peter the Great Museum of Anthropology and Ethnography (Kunstkamera), RAS), Dr N. ad-Deiravi (the Independent Russian Arabic Cultural Center).
Finally, Dr O.G.Bolshakov delivered his own valedictory.
PHOTOS
Honouring at the Department of Near Eastern Studies:

Dr S.M.Prozorov is reciting the address from the Institute's authorities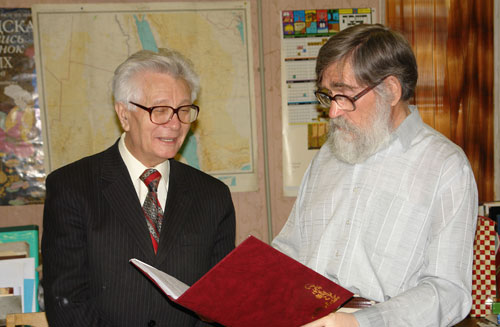 Congratulations from the university mates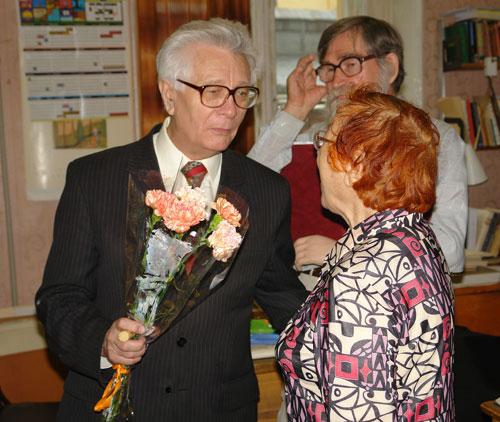 During the party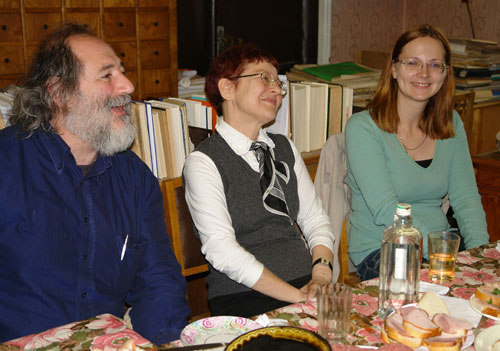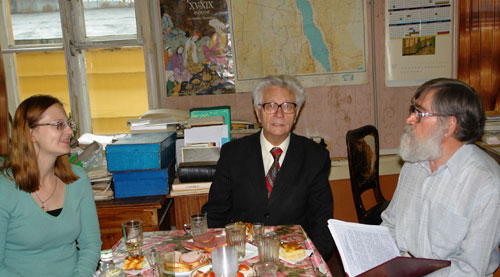 Honouring at the Green Chamber of the Institute:

The Head of the IOM RAS, Dr I.F.Popova is reciting the official address from the Institute's authorities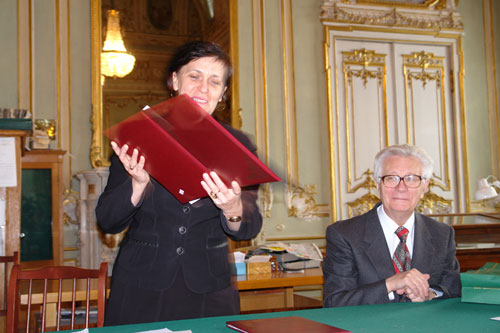 At the Presidium: Dr I.F.Popova and Dr O.G.Bolshakov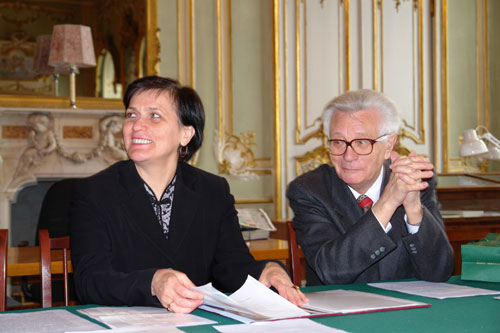 At the Green Chamber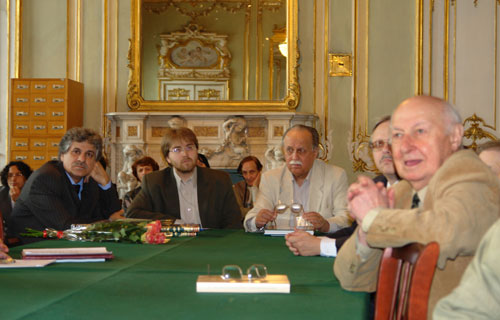 Dr V.A.Jakovson (IOM RAS)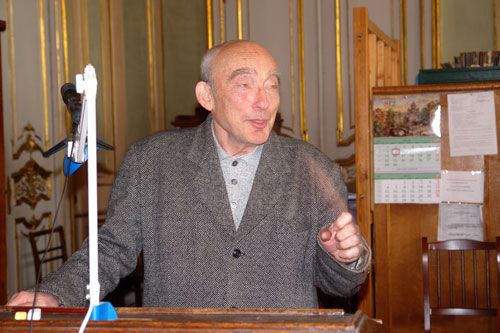 Dr V.V.Polosin (IOM RAS)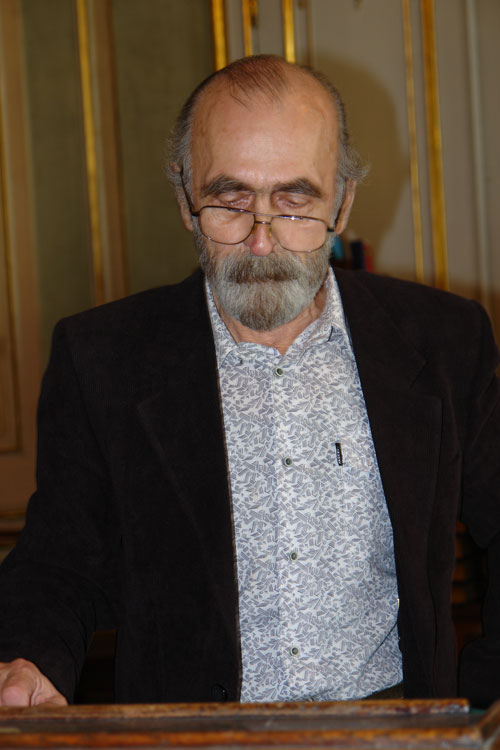 Dr M.B.Piotrovsky (the Head of the State Hermitage); Dr A.A.Ivanov (the State Hermitage)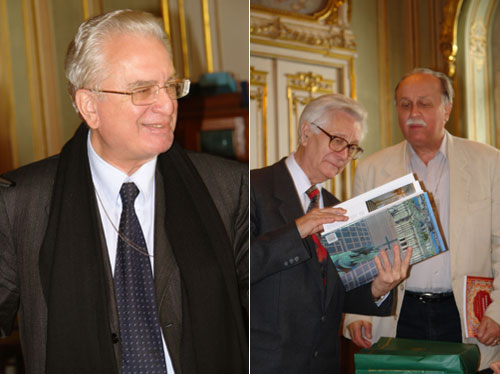 Nazim ad-Dairavi (the Independent Russian Arabic Cultural Center)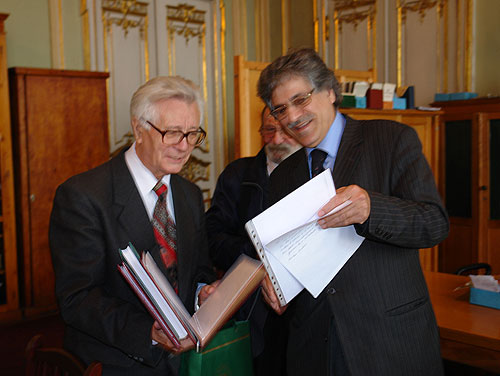 Dr M.A.Rodionov (Kunstkamera); the valedictory from Dr O.G.Bolshakov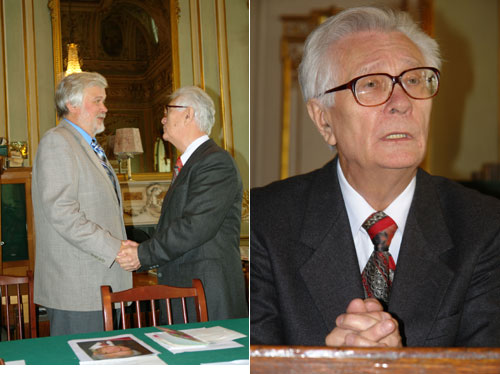 Photos by S.L.Shevelchinskaya